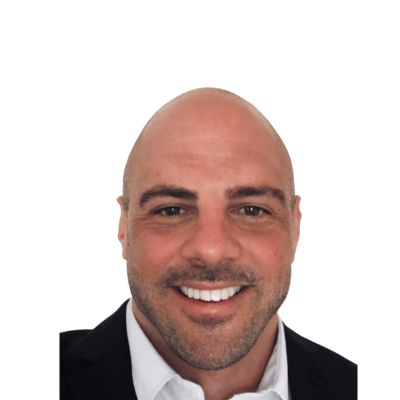 Mr Andrew Miller
Mr Miller has spent many years as a specialist researcher being passionate about the application of Advanced Medical Therapy treatments to prevent - and cure - osteoarthritis. He has a specialist research interest in orthopaedic medicine for pain management, injury & medical illnesses that include: ⦁ Hip and Knee Surgery ⦁ Pain killing injections ⦁ Sports injuries
Please feel welcome to contact our friendly reception staff with any general or medical enquiry call us.
Monday – Friday
08.00 – 20:00
Saturday – Friday
08.00 – 20:00
Mr Andrew Miller is a very well respected and sought after Consultant Orthopaedic Surgeon working in South Wales with a special interest in hip and knee problems such as trauma and arthritis. At Pinnacle he is part of the leadership team and brings a wealth of experience overseeing quality control in his specialty interest of hip and knee conditions.
Mr Andrew Miller is available for virtual & face to face consultations, minimally invasive regenerative treatments, hip and knee replacements, revision procedures and second opinions.
Other specialities in orthopaedic medicine for pain management, injury & medical illnesses include:
⦁ Hip and Knee Surgery
⦁ Pain killing injections
⦁ Sports injuries
He is CoDeveloping individualised patient treatment plans with the MDT team amongst them there are physios, pain specialists, nutritionist & acupuncturists. A multi disciplinary team ( MDT) that has a track record of 95% positive outcomes.
Andrew is a keen sportsman who played rugby for Worcester RFC and represented England at junior levels. His boat crew won the Nottingham national rowing championships and more recently was selected to represent Great Britain in the 2016 European Powerlifting Championships.
Mr Andrew Miller studied Medicine at Cardiff University obtaining his Medical degree in 2008 and returned to complete his Doctorate in Cartilage Tissue Engineering in 2019.   
He completed his orthopaedic training in South Wales, UK and Queensland, Australia before going on to specialise in Hip and Knee surgery.
Mr Andrew Miller has undertaken the prestigious Bristol Advanced Hip fellowship as well as being nationally selected as the TIG Major Trauma fellow to work alongside the military at the Queen Elizabeth Hospital, Birmingham. 
Received fellowship from the OTA to work overseas in Tampa, USA. There he worked alongside top USA trauma surgeons and honed his surgical skills in the use of the latest robotic joint replacement surgery techniques.  
Mr Miller is  honorary clinical lecturer at Cardiff University where he undertook his doctorate in the Biomedical and Bio-engineering Institute.
Newport, NP20 6ZE, Gwent, Wales, United Kingdom
Pro Sports Medicine Cardiff Business Park, Unit 18 Lambourne Cres, Llanishen, Cardiff CF14 5GF
"Gone are the days where patients with hip and knee arthritis are sent away to wait until there arthritis is bad enough to need a joint replacement. This reactive approach to medicine is outdated and cruel. It has been my pleasure to have a hand in developing new biological treatments for arthritis and watch them progress from the laboratory bench to the bedside. Regenerative treatments such as platelet rich plasma injections have massively improved my patients pain, function and overall quality of life. The future of arthritis treatment is proactive. Biological and cellular treatments allow us to intervention early in the disease process by using the patient's own biology to improve pain, reduce inflammation and repair their damaged joints."
Aug-2019: International Orthopaedic Trauma Society US Travelling Fellowship IOTA
May-2018: President's Gold Medal Presentation Welsh Orthopaedic Society
May-2018 : Biomet Travelling Fellowship Biomet UK
Nov-2017: Winkelmann Prize Basic Science British Orthopaedic Foot and Ankle Society
Jun-2017: AO Research Grant AO Trauma UK
Jan-2017: BOFAS Research Grant British Orthopaedic Foot and Ankle Society
Oct-2016: Young Scientist of the Year Award World Congress Bone, Muscle and Joint Disease 
Jun-2013: a South West Surgeons' Prize Royal Society of Medicine
Jun-2012: Surgical Trainee Poster Prize ERAS Conference  Royal College of Surgeons England
Sep-2011
Traveling Presenter Grant European Society of Vascular Surgeons.
 
Mr Miller has spent many years as a  specialist researcher being passionate about the application of Advanced Medical treatments to prevent and cure osteoarthritis. As well his specialist research interests extend to novel injectable drugs that can be used to prevent or slow down the development of arthritis such as PRP and DMOADs.
Mr Miller has published many papers on the benefits of partial knee replacements and potential therapeutic drug targets to prevent arthritis in addition to editing revision text books for doctors in training. 
Education:
Human Structural Anatomy BSc Cardiff University June 2005
Medicine MBBCh Cardiff University July 2007
Orthopaedic Medical Technology (PG Cert) Dundee University March 2008
Intercollegiate MRCS Royal College of Surgeons October 2010
Masters Degree (MSc) Health Science
(Trauma and Orthopaedics) Warwick University June 2014
FRCS (Orth) Royal College of Surgeons November 2018
Doctorate of Medicine Cardiff University December 2019
Bond Solon Legal Training 
Excellence in medical report writing December 2020
President's Gold Medal Presentation Welsh Orthopaedic Society
Young Scientist of the Year Award World Congress Bone, Muscle and Joint Disease