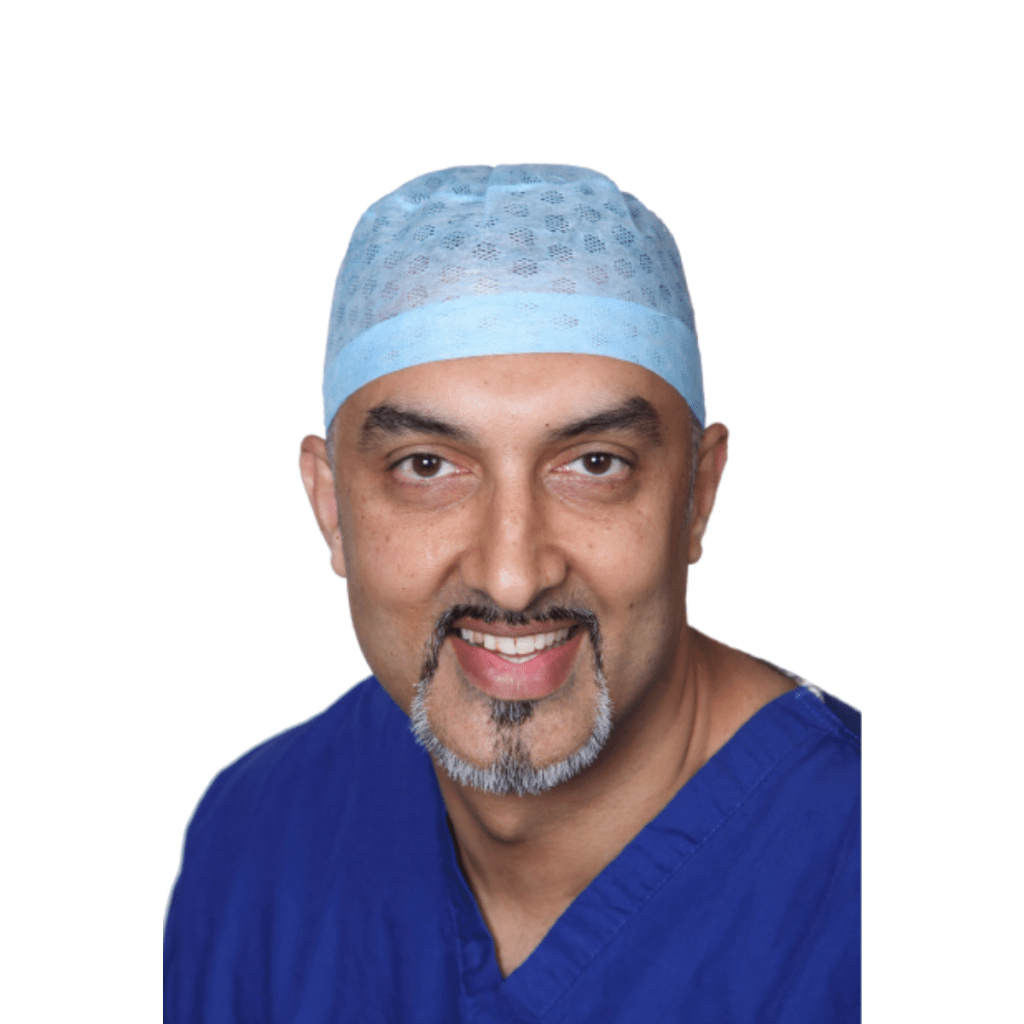 Mr Ansar Mahmood
Distinguished Trauma & Orthopaedic Surgeon Pioneering Research in Advanced Medical Therapies
Please feel welcome to contact our friendly reception staff with any general or medical enquiry call us.
Monday – Friday
08.00 – 20:00
Saturday – Friday
08.00 – 20:00
Dr Ansar Mahmood is a consultant in orthopaedic surgery, specialising in minimally invasive hip, knee, and shoulder surgery as well as fracture care. He heads the trauma unit at the QE Birmingham NHS and Military Hospital. He is also the Founder Director and Medical Director at Pinnacle Global Healthcare. 
He is also the Founder Director and Medical Director at Pinnacle Global Healthcare.  He graduated from Sheffield University and completed his residency at the renowned Oxford Trauma Unit part of Oxford University Hospitals. He is currently a clinical professor at University Hospital Birmingham. Dr Ansar heads the trauma team that treats returning wounded soldiers and is the founder-director of the major incident surgical team training course (MISTT). He is recognised as a UK leader and educator in the field of Orthobiologics in orthopaedics and sports medicine. He has written many articles on major trauma, SEM and Advanced Medical Therapies, partial and total knee replacement surgery, and he speaks regularly at conferences around the world on the use of Advanced Medical Techniques. He is also an instructor in Advanced Trauma Life Support (ATLS)
Pinnacle Stafford 13 Lichfield Road, Stafford , ST17 4JX
"My goal is to use the very latest regenerative and innovative techniques with the aim of returning patients to an active lifestyle that treats damaged cartilage, ligament injury, and joint dysfunction."
"I believe that every patient is unique and that each patient's treatment plan must be tailored to his or her specific goals for an active life. Whether you are an injured professional athlete or someone who just wants to be able to be active without pain, my goal is to maximise your outcome and help you reach your expectations."
Top trauma consultant and orthopaedic surgeon
Pioneering Advanced Medical Therapies
University hospital lead in trauma research
Provides training and education in Advanced Medical Therapies for tomorrows doctors
Certified fellowship training in orthopaedic trauma surgery
Treats NHS and military patients at the Queen Elizabeth University Hospital in Birmingham, which is one of the largest teaching hospitals in the UK.
President British Trauma Society
Honoring excellence in innovation
Advisor on the National Wound Care Program
Research in developmental biology