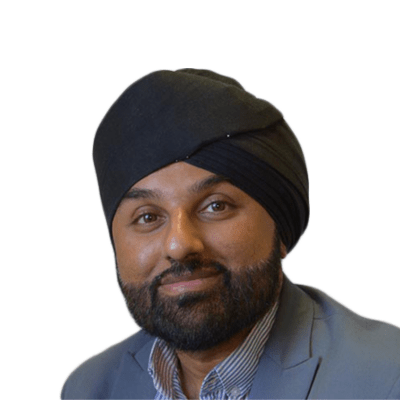 Dr Harjinder Singh
Sports & Exercise Medicine (SEM) Consultant Sports doctor to football, rugby premier league clubs as well as world-class boxing champions Passionate about providing all-natural sources of healing.
Please feel welcome to contact our friendly reception staff with any general or medical enquiry call us.
Monday – Friday
08.00 – 20:00
Saturday – Friday
08.00 – 20:00
Dr Harjinder Singh is a consultant in Sport and Exercise Medicine and is recognised as a UK leader in Sports & Exercise Medicine (SEM), Orthopaedic Medicine and Rheumatology. He is a co-founder and leadership team member of Pinnacle Global Healthcare group.
Dr Singh has over 15 years of experience working with top athletes in football, cricket, rugby, boxing, due to his association with:
Wasps RFC
Nottingham Forest FC
The FA
The England and Wales Cricket Board
Leicester City FC
Leicester Tigers
Leicestershire County Cricket Club
Wolverhampton Wanderers FC
World-Class Boxing Heavyweight, Dillian Whyte
He specialises in the optimisation of non-surgical treatments for musculoskeletal conditions. He has been working closely within the Pinnacle team, offering innovative holistic care that is second to none. Dr Singh is passionate about working with science that provides all-natural sources of healing rather than just medicating the symptoms. Dr Singh is an incredibly well respected SEM doctor working with his
Pinnacle Stafford 13 Lichfield Road, Stafford , ST17 4JX

Midland Health, Ophelia House, 41E (Rear) The Parade, Oadby, Leicester, LE2 5BB
"Whether my team is working with the next UK heavyweight boxing champion or an elite national athlete in Rugby, football, cricket or one of my patients that play sports for recreation, they all get my undivided attention and lifetime of experience"
Approved practitioner to treat members of the Talented athlete scholarship scheme (TASS) and the Professional Footballers Association (PFA).
Educator for the FA's pitchside immediate care.
Educator at AECC, University College
In his NHS work, he is part of the research team investigating the efficacy of autologous blood injections and extracorporeal shockwave therapy in the treatment of tendinopathy.
Dr Singh also treats refractory tendinopathies with novel therapies such as dry needling, extracorporeal shockwave therapy, autologous blood and hyaluronic acid injections.
He manages osteoarthritis non-operatively, particularly of the knee with viscosupplementation.
He performs a wide repertoire of ultrasound-guided injections of joints and soft tissues including cortisone and hydrodilation procedures.
Bournemouth.
 
Club doctor at Leicestershire County Cricket Club.Medical officer for Leicester FC.
Medical advisor to PGMOL, Professional game match officials limited.