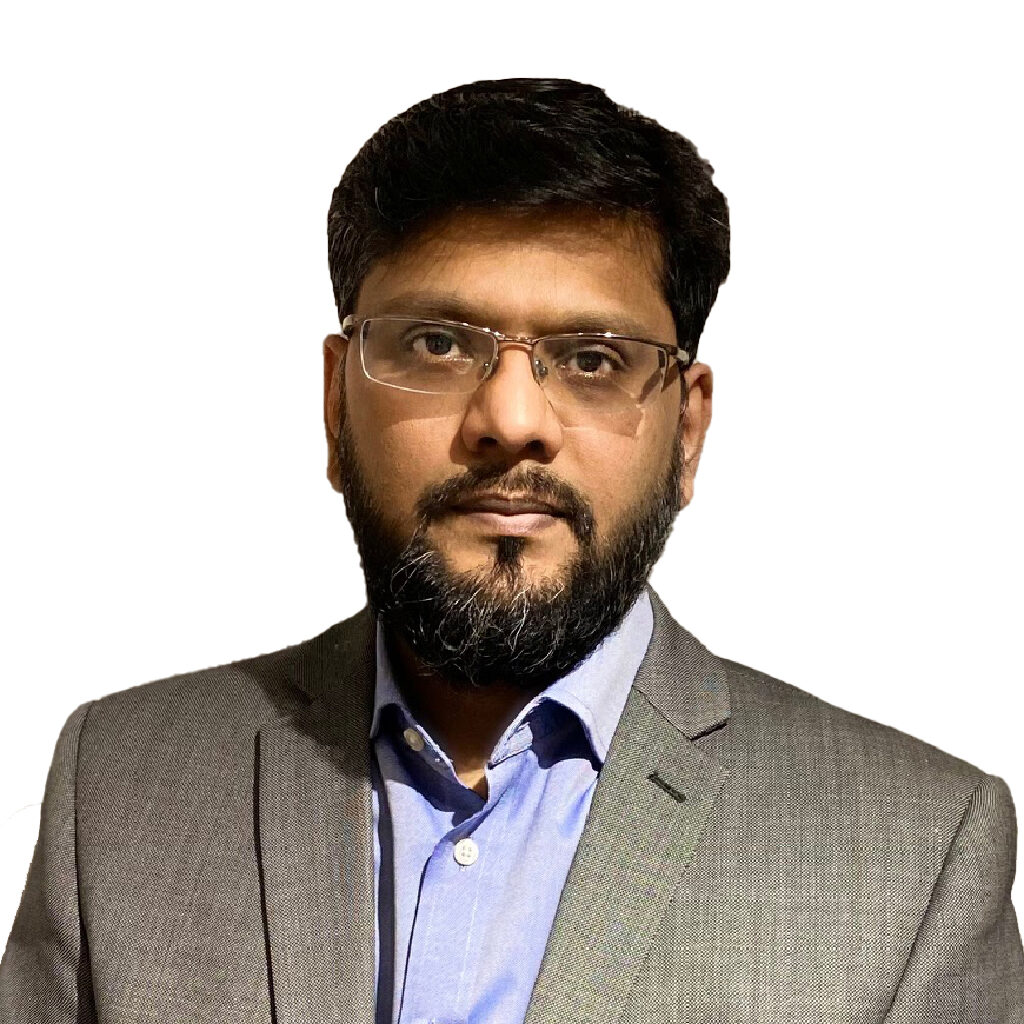 Mr Yousufuddin Shaik
Gifted Lower limb, foot & ankle Orthopaedic & Trauma surgeon Highly sought after for second opinions and failed surgeries Over 15 years of worldwide experience. Passionate about his services.
Please feel welcome to contact our friendly reception staff with any general or medical enquiry call us.
Monday – Friday
08.00 – 20:00
Saturday – Friday
08.00 – 20:00
Mr Shaik is very well respected by his orthopaedic consultant colleagues and as an educator at Brighton & Sussex University Hospital. He is a consultant in the field of orthopaedic surgery, specialising in lower limb surgery, fractures and orthopaedic trauma care for the foot and ankle. He is a co-founder member and part of the leadership team at Pinnacle Global Healthcare. Mr Shaik graduated from the renowned Deccan College of Medical Sciences in India. He then completed his residency at Brighton & Sussex University Hospital in 2004. 
After residency, Mr Shaik worked at several NHS hospitals in general trauma and orthopaedics before going on to specialise in foot and ankle surgery. He has over 15 years of experience, particularly focused on foot and ankle problems. He specialises in:
•All types of ankle fractures
•Total ankle replacements using the latest keyhole surgery
•Surgical correction of bunions
•Correction of flatfoot deformities – and has written numerous papers on the topic
•Treating arthritis of the big toe – which can be treated surgically or non-surgically
•Achilles disorders
•Severe ankle arthritis
Mr Shaik has his team of clinicians available to call upon and bring into the virtual consultation as needed and get a second opinion from a subspecialist, be it a pain specialist, regenerative medicine specialist or a physio to develop an individualised treatment plan.
The Montefiore Hospital 2 Montefiore Rd, Hove BN3 1RD
"As a former Judo state champion that has seen his fair share of pain and injury and then the long battle to recover whilst living with the hurt and having to compete, I know what it feels like when patients come to me."
"Young and old alike will receive my personal undivided attention and respect and once they are at ease my concern is to get a deep understanding of their symptoms to put together a comprehensive treatment plan. My attention to details and experience having dealt with complex lower limb trauma cases over the years is what I am about and I apply that to each and every patient as if it was me wanting to get well and start to enjoy life."
•Survey of UK consultant hip surgeons opinions on surgeon specific data publication in orthopaedic surgery. Journal of Orthoplastic Surgery, [S.l.], v. 2, p. 55-64, May 2019. ISSN 2631-7982
•Weight-bearing in ankle fractures: An audit of UK practice, BONE Collaborative
•British Orthopaedic Network Environment — The British Orthopaedic Trainees Association, British Orthopaedic Association, London, UK The Foot 39 (2019) 28–36
•Mr Shaik regularly attends conferences around the world and his most recent one was on the Multidisciplinary, orthopaedic & vascular reconstruction of the Charcot foot held in London.
 
Awarded Masters in Orthopaedics (Chm) from University of Edinburgh for undertaking research that was published in the International Journal of Orthopaedics
Successfully conducted clinical phase 3 trials to study and compare the effect of human recombinant PTH in postmenopausal females with osteoporosis (Intas Biopharmaceuticals Ltd vs Eli-Lilly)